John 'Spud' Milton - (nicknamed "Spud" by his housemates because he is a Late bloomer). The protagonist. Possessing a dry sense of humour and acid wit, Spud often writes of his discontent for his life, due to the major embarrassment he gets from having deranged parents, a senile grandmother and being part of one of the most notorious gangs in the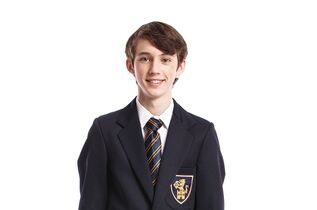 school. Frequent topics of complaint are his spudness, his low self-esteem and various personal matters, such as his shaky relationship with his girlfriend, Mermaid. Being surrounded by madness often makes him question his own sanity. Spud also writes of his acting aspirations, and has two major school plays - Oliver! and A Midsummer Night's Dream, as well as a humiliating house play, and having directed a fourth. Despite his pessimism regarding his looks and spudness, his biggest surprise is the number of girls he attracts - by the final book, he has attracted the attention of at least six girls. Due to his parents' difficult financial situation, he got into the school through a scholarship.
Community content is available under
CC-BY-SA
unless otherwise noted.